EVERY COMPANY NEEDS AND DESERVES A CFO
We are a team of CFOs, Controllers, Bookkeepers, Programmers and Other Specialists committed to our clients. We carry the concerns and challenges of our clients and we celebrate their successes with them. We love what we do and are grateful for the opportunity to serve. What impacts a business owner also impacts his or her family. So as we positively impact a business we know we are making a difference in many lives. We continually strive to find better ways to teach and communicate the health and performance of our clients' businesses.
TIM WEEKS
Tim Weeks brings a unique entrepreneurial perspective to everything he does. He has owned and served as President/CEO of three organizations and served as a CFO and executive in several others. Known for his abilities to communicate with, empower, and direct employees and stakeholders at all levels inside and outside of a company, Tim has brought progress and continual improvement at every opportunity throughout his career.
In addition to designing and implementing accounting, finance, shipping, and inventory systems, Tim has also helped raise debt and equity capital, developed pricing strategies to maximize margins and cash, maintained information and other technology systems and guided the strategic direction of many companies. Tim is a trusted business advisor to his clients, and he enjoys helping entrepreneurs develop the right strategies and then execute those strategies through his own battle-tested set of experiences.
Tim earned an accounting degree from Brigham Young University.  He is a licensed CPA in the state of Colorado.  Tim currently serves as the Managing Partner of Company Vitals.  Tim lives in Woodland Hills, Utah with his wife and four daughters.
DENNIS GARCIA
Dennis Garcia  is a proactive and innovative leader at Company Vitals. His experience assisting several various sized companies has been invaluable in our service to clients. He has enjoyed 18 years experience with accounting and tax work. He is a trusted advisor to many business owners and is an excellent communicator to those owners in regards to their current business health.
Dennis holds a degree in Finance from the University of Utah. Dennis currently serves as CFO for more than 20 companies in industries ranging from Broadband, Auto, Restaurant, Professional Services, Retail Trade, Manufacturing and Construction.
He currently resides in St. George. He enjoys playing golf, music, reading and is an avid college football fan.
JEFF HALL
Jeff Hall has almost a decade of experience in financial management of small and medium-sized businesses to help them clarify, track and achieve their goals. He has served as a CFO, controller and financial analyst and has broad finance and accounting experience including financial reporting and analysis, cash flow management, budgeting and forecasting, accounting system implementation, audit preparation, strategic planning and operational metrics analysis.
Throughout his career, Jeff has played a critical role in acquiring targeted businesses, selling businesses and raising additional financing for growth. He has worked with various types of lenders and investors including traditional banks, angel investors, mezzanine investors and major investment banks to secure over $25 million in debt and equity capital.
Jeff earned a Bachelor of Science degree in Business Management from Brigham Young University and an MBA from Utah State University.
He resides in Orem, UT with his wife and four children.
STEPHEN SPENCER
Stephen brings depth and experience as a past controller and CFO of public companies, and partner with an international venture capital firm.
His skill sets include startups, mergers and acquisitions, reverse mergers, PCAOB audits, SEC reporting and filings including Form10, 10K and 10Q.
He has been directly involved with money raise including PPM's, registration statements, convertible debt and equity.
Stephen graduated from the University of Utah with a degree in accounting and started his career with Price Waterhouse in Los Angeles, California. He resides in Salt Lake City, Utah.
With his free time Stephen enjoys skiing, mountain biking and camping with his wife Wendy, and on many mornings you can find him in the gym.
TRENT WALKER
Trent Walker brings financial prowess from working for companies from startup all the way to fortune 500 in size. Most recently he worked as a CFO for 10 years for a medical device company. Helping from A to series E financing, he assisted in bringing a device from concept to human clinical trials. He has worked as an Entrepreneur and loves helping companies accomplish their goals. Additionally, he has experience in finance, marketing, human resources, and sales.
Trent enjoys learning. His desire to learn and grow began early leading him to a degree in Economics at BYU followed by an MBA from Purdue University with an emphasis in finance.
Trent grew up in the Uintah Basin. He enjoys all things outdoors. Hiking, camping, skiing are among his top choices of things to do outside.
TERESA JEWKES
Teresa has a diverse background having worked in a business consulting role for many different companies. She served as the Accounting Department Head of a CPA firm for eight years overseeing the accounting and payroll functions of multiple companies as well as doing periodic financial reviews and business consultations. Later, she served for 12 years as the CFO of a manufacturing company.
Teresa obtained her Bachelor of Science in Accounting and Masters of Accounting degrees from Utah State University. Her industry experience includes manufacturing, hospitality, construction, retail trade, professional services, title & escrow services, and e-commerce.
She grew up in Utah and Nevada and currently resides in Cache Valley with her husband and five boys. She enjoys traveling, cooking, basking in the sun, reading, and just being with her family.
JENNIFER CORBETT
Jennifer brings to Company Vitals twenty-two years of experience with accounting and income tax.  She has been employed with two different physician clinics as CFO for 5 years. Jennifer has a vast knowledge and has operated accounting and income tax business serving clients in healthcare, education, construction, and retail for over 20 years.
She obtained her Bachelor Degree in Accounting from Southern Utah University. Her true passion and knowledge have driven her to continue education and training in accounting.
Jennifer resides in St. George, Utah. She loves to hike, read, dance, sew, sing and practice yoga. She has two wonderful children, both boys ages 18 and 20.
GERRI KEISER
Gerri brings to Company Vitals  a diverse background of experience and education. She has a degree in Business Administration with an emphasis in Accounting from Pacific Lutheran University.
She has 21 + years of experience in most areas of Accounting; including Receivables, Payables, Payroll, Fixed Assets, Cost Accounting, Account Reconciliation, Revenue Recognition, Order Processing, Audit preparation, Accounting Information Systems, Managerial and Reporting, Acquisitions and Integrations. She has served in the High Tech Manufacturing, Software and Retail Industries.
She grew up in Mesa, Arizona and now Resides in Utah with her husband, daughter and dog. She enjoys time with the family, golfing, bowling, watching baseball and spending time outdoors.
KIM WALDRON
Kim comes to Company Vitals with a broad experience assisting Small Business owners with their accounting. She formerly worked with a part time CFO firm as their Executive assistant taking on roles with Accounts Receivables and payroll.
She received her degree from Brigham Young University and has experience in the Leisure Services, E-Commerce, Construction and Service related industries.
She resides in Saratoga Springs with her husband and two daughters. She enjoys braiding hair, snowboarding, traveling and being with her family.
BRITTANY WHITMER
Brittany brings Company Vitals vast experience and education with a Bachelors of Accounting from the University of Utah and a Masters of Accounting from utah State university.
She has served in the tax and law industries with immense knowledge in preparing tax returns, processing Payroll forms and completing day to day accounting for small businesses.
She and her husband reside in Riverton with their three daughters where she enjoys her horses and dogs. She also enjoys to go boating, playing softball and spending time with family.
JEN BURT
Jen currently has her Bachelor's in Business Management with a finance emphasis from Brigham Young University. She has worked in the following industries; banking, education, retail, tax, human resources, event management, and small business bookkeeping, payroll and quarterly reports
She is married with 4 kids  and 1 granddaughter and currently resides is Riverton, Utah. Her hobbies include; spending time with my family, watching movies, organizing things, and quilting.
Angela Steele
Angie has worked with small businesses for the last 15 years and is currently working on a Masters Degree in Accounting. She is an experienced Office Manager with a demonstrated history of working in the management consulting industry. Her skills include Budgeting, Microsoft Excel, Payroll, Accounting, and Business Process Improvement. She is a strong administrative professional with a Bachelor's Degree focused in Accounting from Weber State University
She is married with 4 kids, and beyond her number crunching joy, her favorite things to do are; get outside, hike and enjoy delicious food!
AMY BEECHER
Amy joins the Company Vitals team with vast experience in the Travel, Grants Administration, Governmental, Construction, Title and service industries. She has a degree from the University of Utah.
Her experience includes Accounts Payable, Grants Administration, Customer Services, Financial Analysis, Budgets and every day Bookkeeping.
She enjoys running, hiking, basketball, learning and going to the ballet and theatrical productions. She currently resides in Lehi with her  4 boys.
JENNIE BUSH
Jennie brings to the team organizational and planning skills with past experience in the Education, performing arts and grocer industries.
She is the Mother of 4 boys and currently resides in Shelley, Idaho. Her hobbies include; playing and coaching sports, music and attending concerts, and camping with her boys.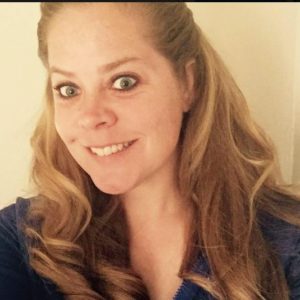 CARLOTTA FELDER
Carlotta brings to Company Vitals a wide variety of skills with an MBA in Accounting. Her background includes multiple years of knowledge in construction, project management, and estimating. She also has skilled experience with ordering bid bonds, payment bonds, and performance bonds.  Along with the accounting tools she has to help our team she has been employed with Corporate, DBE, Pre-qualification, and Secretary of State Licensing for construction companies.
She is the mother of two beautiful daughters and currently resides in Southern Utah. Her hobbies include include playing sports, and watching her kids play sports, or perform.
LINDY LEWIS
Lindy adds to the Company Vitals Co. with exceptional background in customer service skills and experience with accounting and bookkeeping.  She obtained her degree from BYU-Idaho.  She is continually learning and training to increase her accounting skills.  She adds organizaional and detail-oriented abilities to the company.  Her past employment include Marriott, Inc. and restaurant and grocery industry office positions over the past 20 years.
Lindy lives in American Fork, UT with her husband and family. She has 4 beautiful children ages 16, 13, 10, and 3.  She is mostly occupied with her children's passion for sports, but she also enjoys being active as well. Some of her favorite hobbies include boating and wakeboarding, playing soccer and basketball, traveling, homemaker, and just enjoying time with family.
KRISTEN ROBBINS
Kristen adds experience in accounting, bookkeeping and personal income taxes. Her hard work and accounting knowledge help her to be extremely efficient. She is organized and wants to learn as much as she possibly can in the accounting world, as well as keep up with the most recent technologies in the field.
Kristen was born and raised in Utah and is married with 5 children. When she's not being a mom, she loves to garden, read, hike and spend hours on FamilySearch.
KATIE BARNUM
Katie brings Company Vitals vast experience and education with a Bachelors of Business Management and a Bachelors of Accounting from the Utah Valley University and a Masters of Management and Strategy from Western Governors University.
Her efficiency and skills bring a measure of success to her work. Continual improvement and growth are her motto. She loves to build on her skills and improve herself in all areas. Prior experience ranges from Office Manager to Business Analyst. But her most challenging job is being a mother.
She and her husband reside in Orangeville, Utah with their three sons, ages 8, 6 and 3. She enjoys spending time with her family and the many activities which they are involved. She also enjoys reading, camping, hiking and being outdoors with her boys.
REBECCA ANDERSON
Rebecca is a great asset to Company Vitals with a background in Human Resources and Office Administration. She helps Company Vitals run smoothly in the back end.
She resides in Saratoga Springs with her husband and has 4 sons. She enjoys hiking, reading and writing.
"I am constantly shouting the praises of our team members.  Yes, they are smart professionals.  But I am even more impressed with who they are as people. They serve in their communities. They serve one another. They serve their families. And they work so hard to serve their clients. I just cannot express enough how much confidence we have in each team member."