Improve your understanding through data visualization
Dashboards Translate Reports Into Understanding
For too many business owners the cash balance in the bank is the "dashboard" for their business.  Even business owners trying to use financial statements to understand and run their businesses often get lost in an ocean of rows and columns of numbers.  
Making sense of the data can be confusing and frustrating.  Using dashboards to show the data in graphic form not only simplifies the understanding but identifies the key metrics and trends of the business.
Financial reporting and an understanding of the health and performance of the company are for the purpose of making the right decisions, the right moves, for the business and to increase the long-term value of the company.  It is critical that every business owner and every business leader understand the results so that he or she can successfully drive the company to its goals.

It is unreasonable to expect every business leader to understand the financial reports like a CFO.  But it is not only reasonable, but critical, that every business leader understand the performance and health of the business.  Dashboards provide a simplified translation between financial reports and real understanding of the results.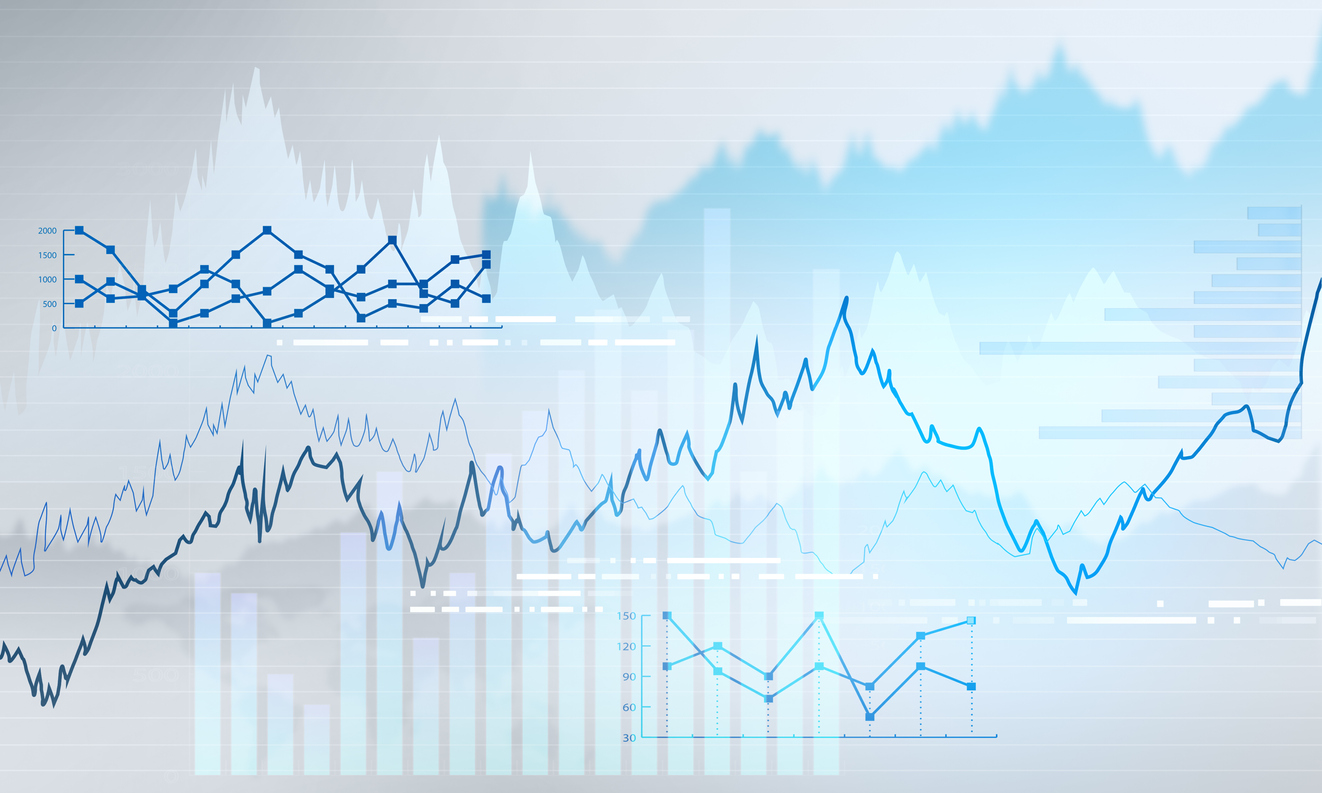 Our Proprietary Dashboards
Boardroom Vitals Dashboards
Our Boardroom Vitals package of dashboards shows the Profit & Loss, Balance Sheet and Statement of Cash Flows in graphical form.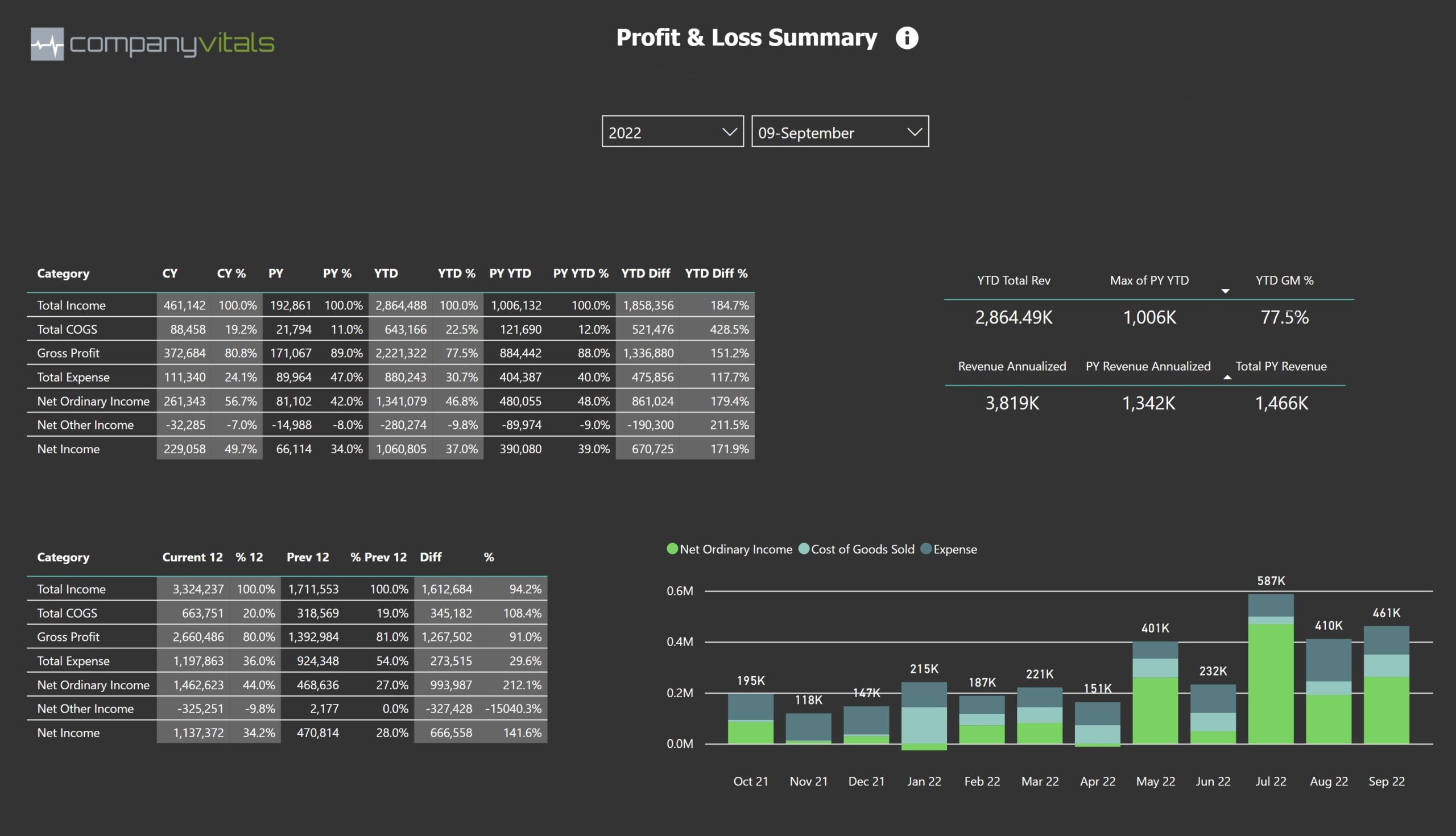 Profit & Loss Summary
Shows the overall results and trends from the Profit & Loss.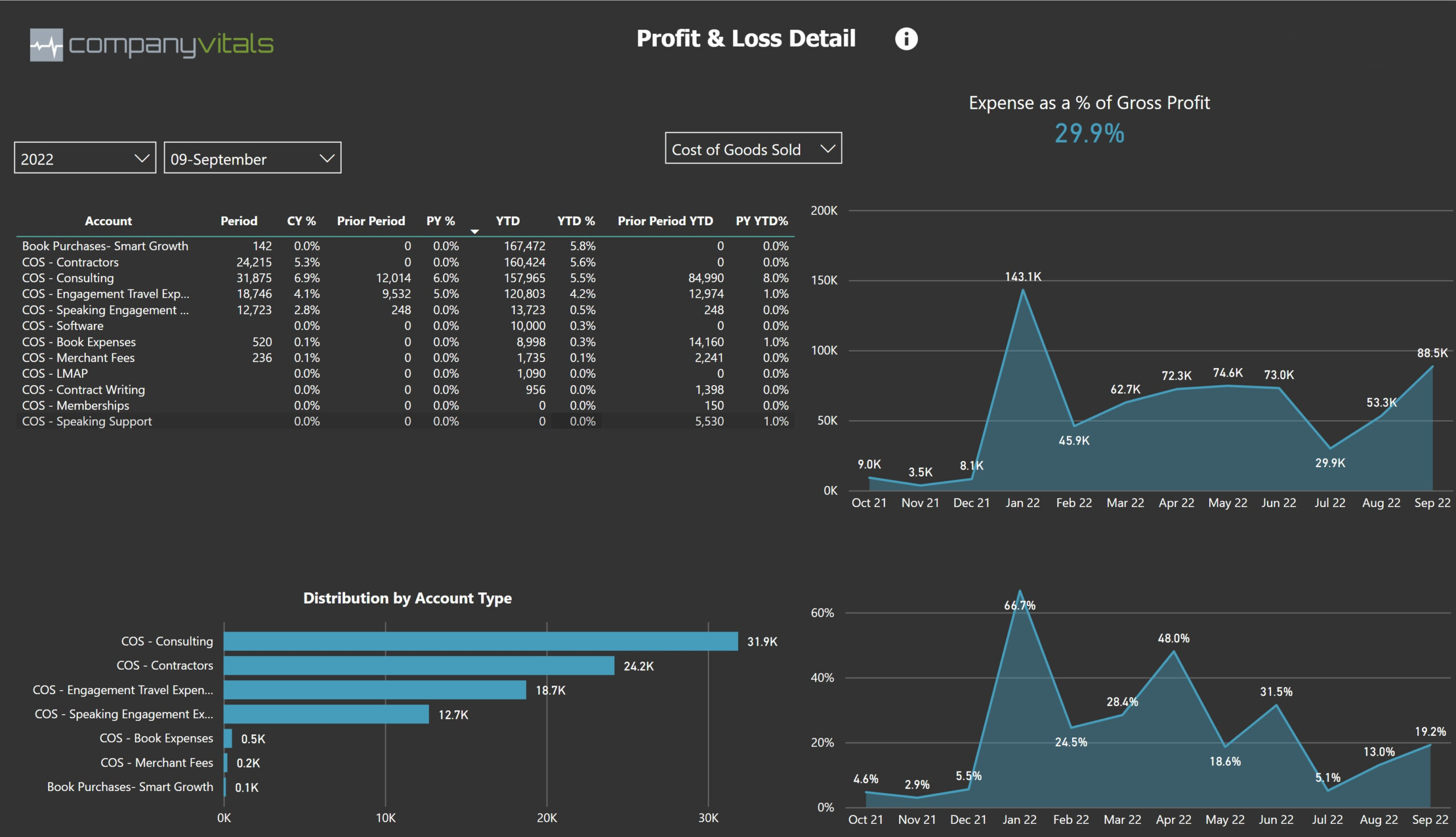 Profit & Loss Detail
Shows trends in dollars and percentage for P&L detail accounts.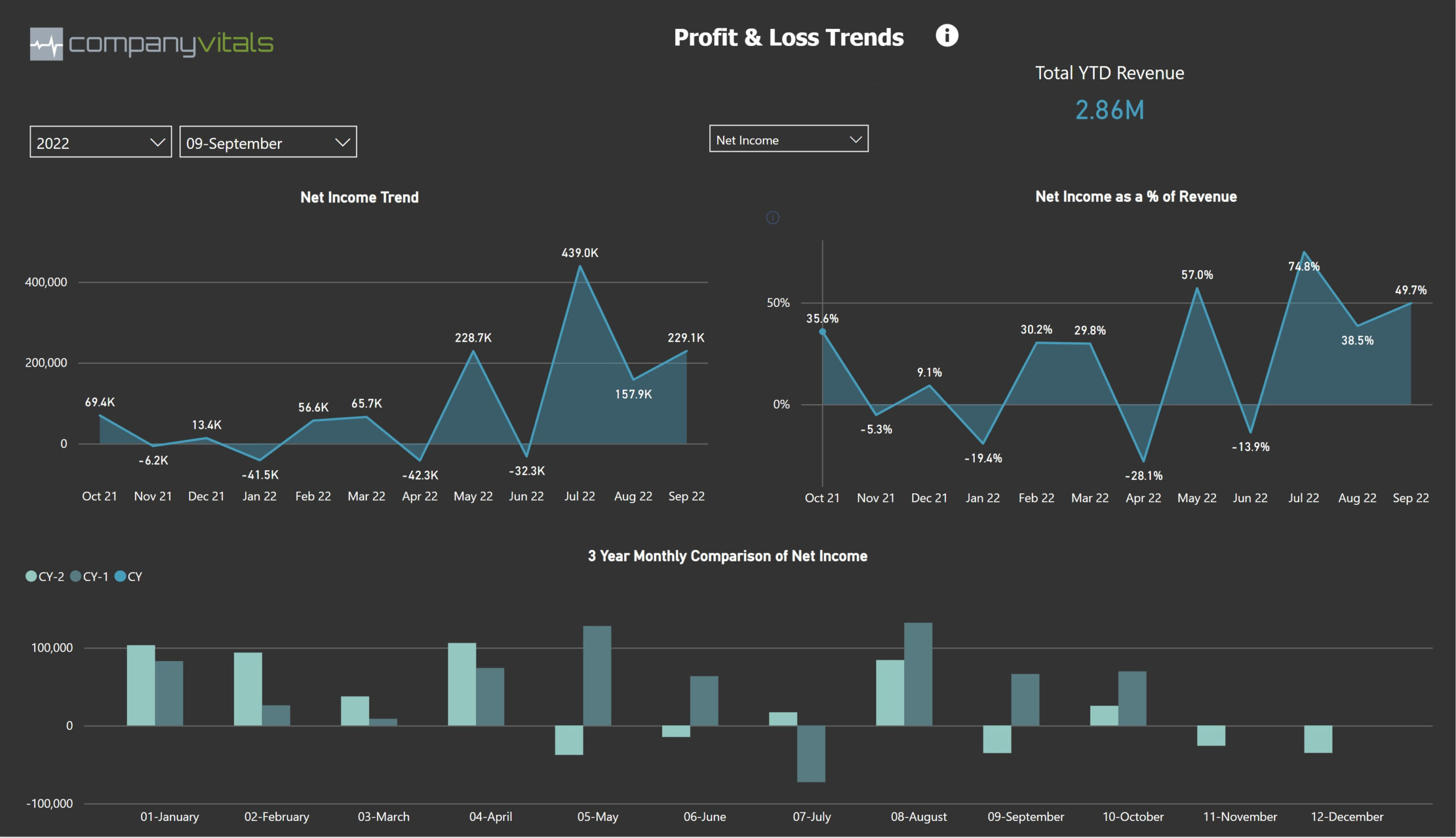 Profit & Loss Trends
Shows trends for summary and primary P&L results.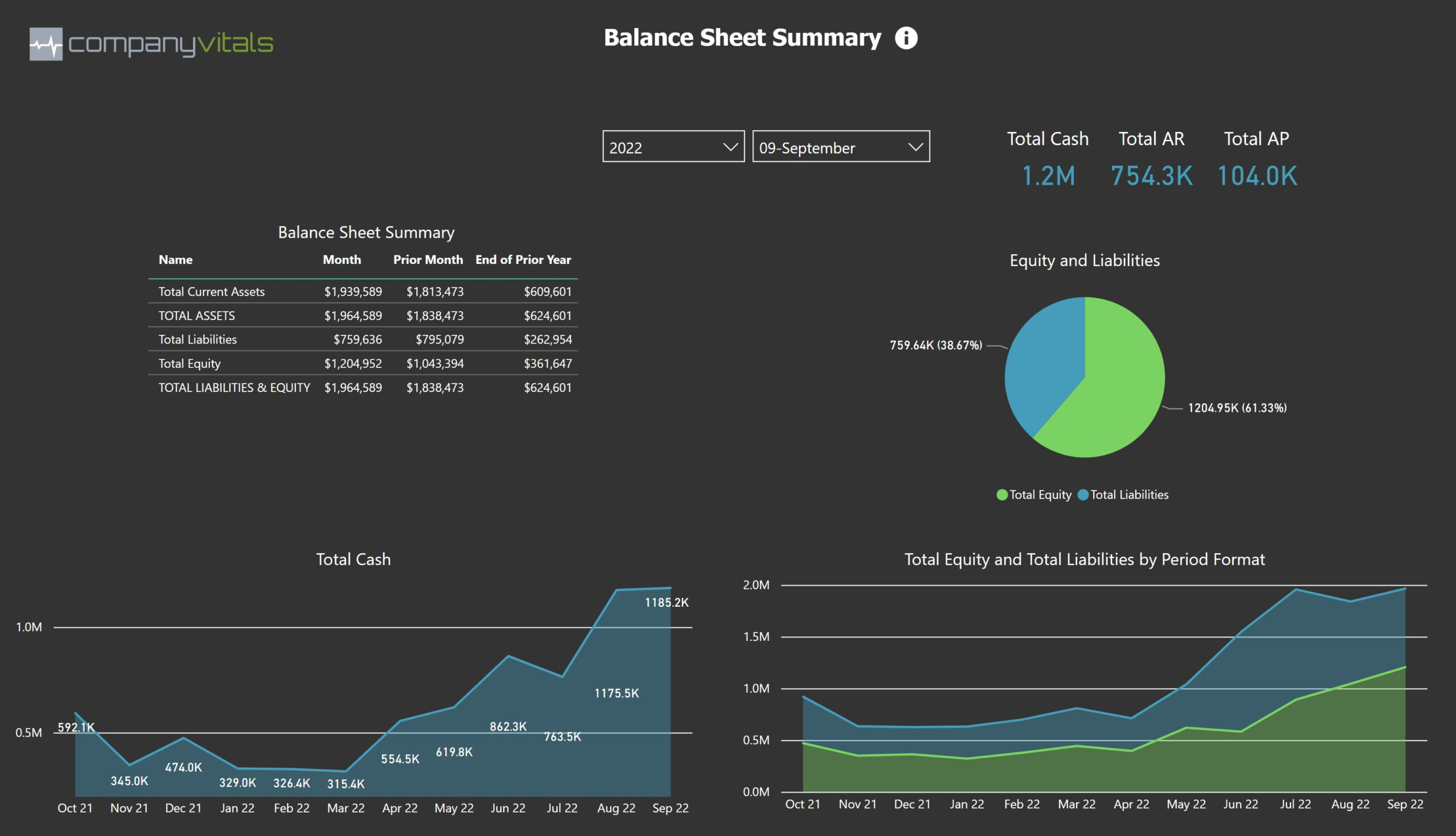 Balance Sheet Summary
Shows the trends for Balance Sheet balances including equity and cash.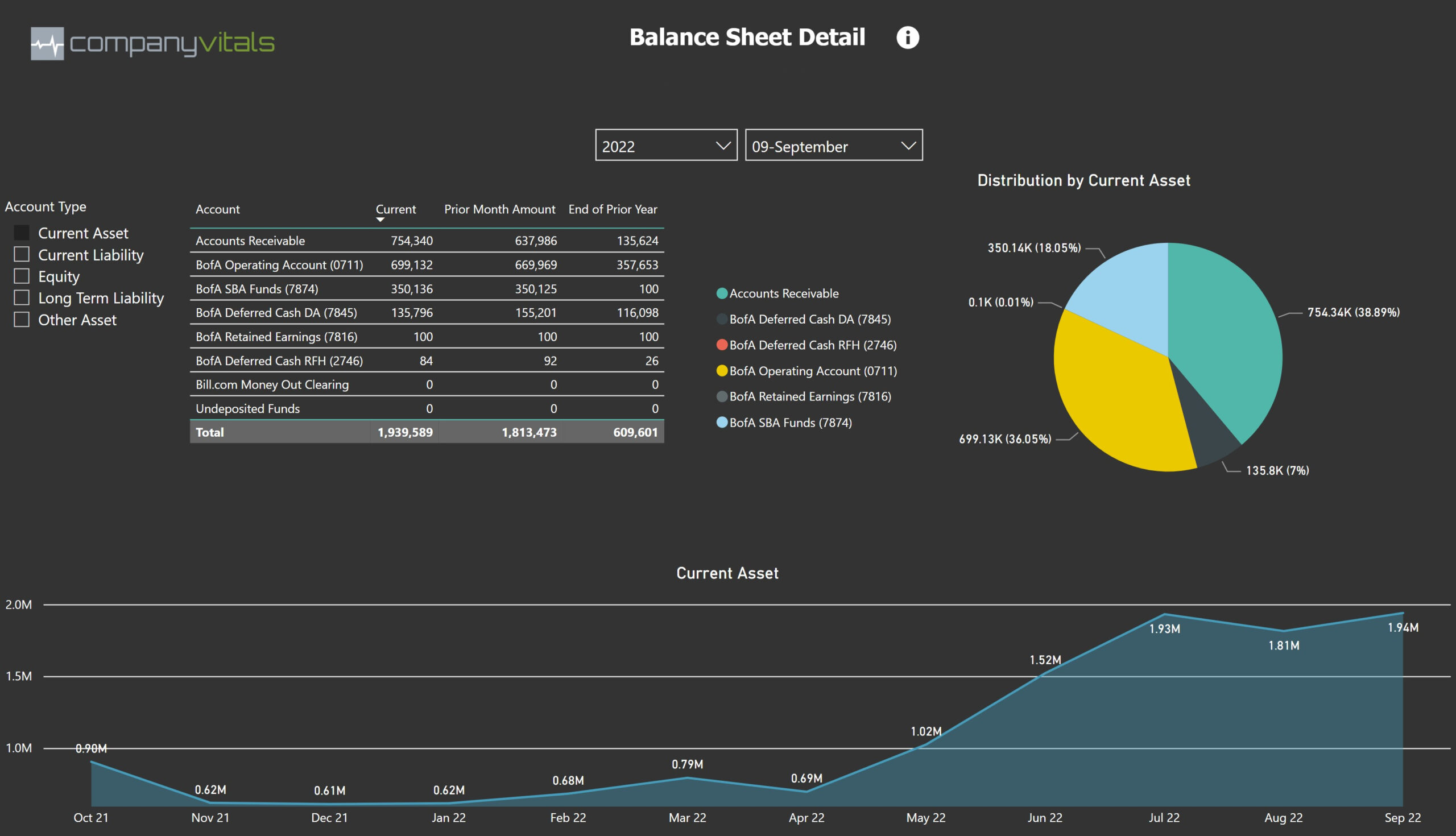 Balance Sheet Detail
Shows trends for Balance Sheet detail accounts and allocations in categories.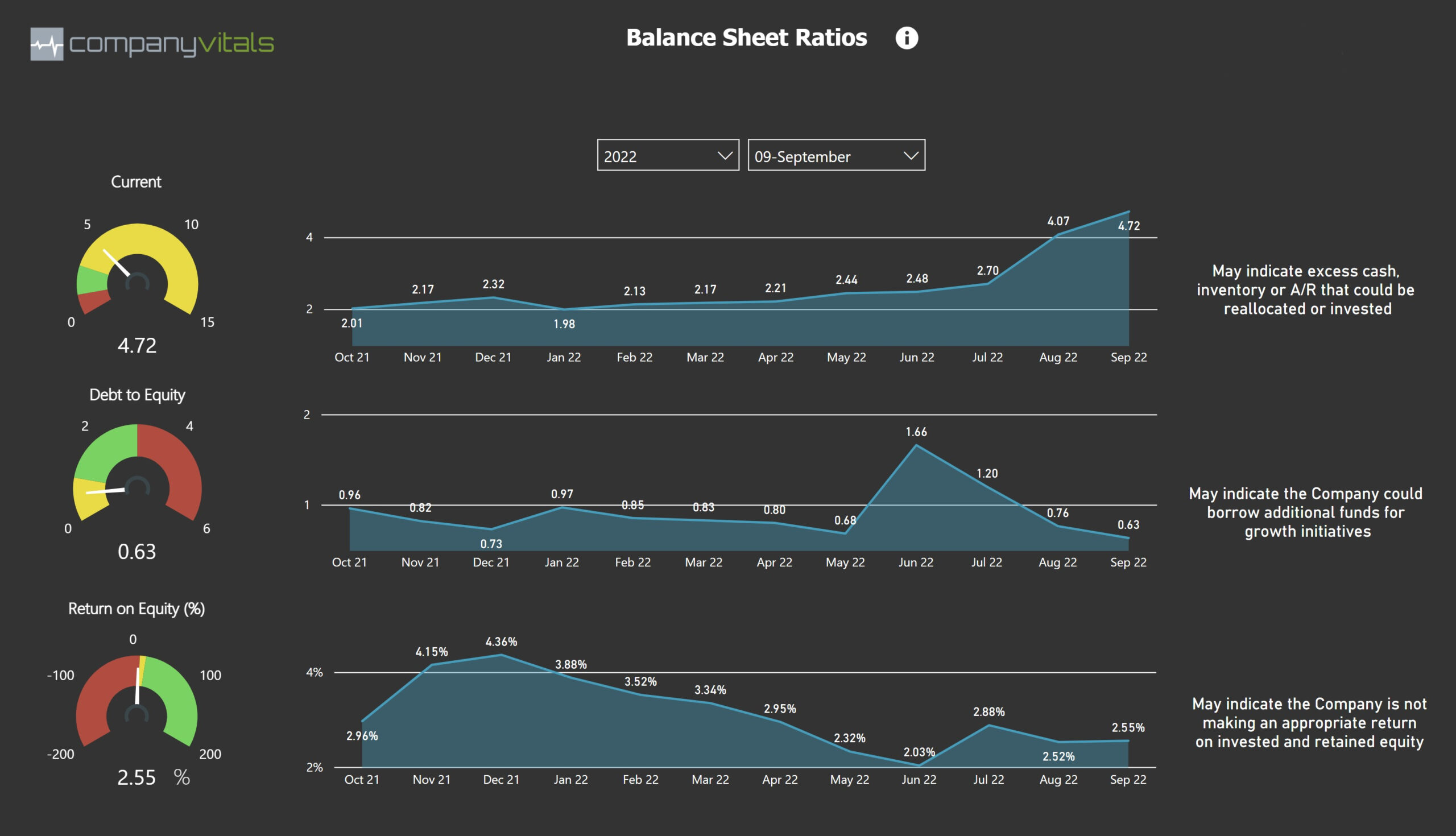 Balance Sheet Ratios
Shows trends for key ratios from the Balance Sheet.
Our No Pressure Onboarding Process
Contact us today to get the process started.  Worried about cost?  We work hard to find a solution that fits each client.  We do not have a sales team, which means you will be working with the firm's leadership and with a client service team to find the right solutions for you.  Reach out today and we will get back to you shortly.